Below is a list of the confirmed Speakers and Musicians for Sukkot 2019. This schedule is continually being updated as more speakers and musicians confirm dates. In addition to this list, we will be reading through the book of Deuteronomy, having activities for the children (5-12)and activities for Teens (13-19), a Mikvah, Erev Shabbat meal with the entire group and much, much more!

This year's focus: RESTORING THE FAMILY OF YAH!
SPEAKERS AND WORSHIP TEAMS FOR 2019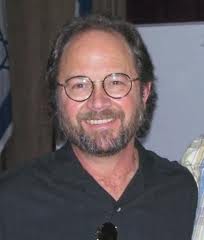 Brad has been teaching the Scriptures since 1971. Raised in Missouri, he began in the Lutheran system and was taught traditional "Christian" theology. In 1978, he began his studies in the Greek language and soon discovered that the well-defined Greek structure was NOT so well-defined. He soon began to learn the Hebrew language, and sat at the feet of Rabbinical scholars, much the same way Sha'ul may have done so! Having been trained that the New Testament was written in Greek, Brad discovered through other scholars of the New Testament and the Dead Sea Scrolls that the New Testament may well have been written in Hebrew. He has been teaching the Hebrew language and culture since 1983. Brad is an ordained minister through a non-denominational pastoralship.
Brad is a professional musician, as well, and enjoys leading or just participating with Praise and Worship teams by playing keyboard and singing. Although he plays all styles of music, Brad enjoys the Messianic style best.
Brad is available to conduct seminars, lead praise and worship, perform Passover seders, etc.
Although he may be vertically challenged, he does have a good sense of humour. :)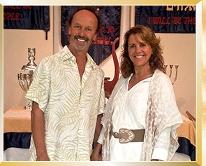 Lenny & Varda are Jewish believers in Messiah Yeshua. They write, record, and produce original songs proclaiming YHVH prophetic Word. They have finished recording their 11th CD. Abba has gifted them with an anointing to lead His people boldly into the battle of praise."When the banners of praises are raised high, God gives the victory". Their web site can be found at
www.lennyandvarda.com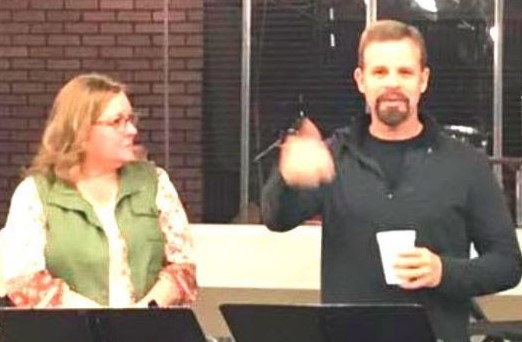 Kevin grew up in Ellenwood, Georgia in a small trailer park called Pools Mobile Manor. His humble beginnings are a constant reminder of how easy it is to get caught up in uncontrollable circumstances that can hold you back from your destiny. Kevin's life is a great example of how God can use anyone, at anytime, from anywhere, if you are willing to be rescued by God and if you are willing to follow Him with all your heart. Kevin will be speaking on building and developing strong families. His stories are filled with vivid illustrations that connects him with people of all walks of life. Kevin and Jody were high school sweethearts and has served with her husband for the past 30 years. Learn how to communicate with your spouse and children; understand the obstacles that distract your family and build your house on a firm foundation.
Gabriel Perdomo
Picture Unavailable
Gabriel Perdomo is a gifted musician that I met years ago at an ARI/MIA conference in Orlando. He led worship at this conference and I was captivated with his abilities and how the audience was engaged with him. We are pleased to announce that he will be performing the music a couple of evenings and he will also be teaming up with the Halachat Chaim "Walk of Life" program to provide the music for each session. You will be blessed to hear his performance.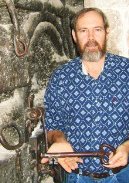 Phelan or "P.J." Jones is the Pastor and Shepard of HaBiet Messianic Congregation in San Mateo, Florida. He has a passion for the Bible, History and archaeology. The "key" is how the Bible comes alive when put back into its first century Hebraic context. He has worked in Biblical and archaeological research around the world and has been teaching and keeping the commandments of YHVH for over 20 years. As a Torah Teacher, he teachs with a focus on the "Language, Culture and Context" and may be providing a number of different presentations. His website can be found on www.torahboat.com where you can listen to a live stream of the Torah portion and Shabbat Service 24/7. In the photo above, he his holding the key to St. James Cathedral in Jerusalem, cir 600s A.D.