To download a copy of the Menu click below:
Below is a list of the confirmed Speakers and Musicians for Sukkot 2016. This schedule is continually being updated as more speakers and musicians confirm dates. In addition to this list, we will be reading through the book of Deuteronomy, having activities for the children (5-12)and activities for Teens (13-19), a Mikvah, Erev Shabbat meal with the entire group and much, much more!

THIS YEARS THEME: "Spirit and Truth "
____________________________________________________________________________________________________________________________________________________________
Lenny & Varda are Jewish believers in Messiah Yeshua. They write, record, and produce original songs proclaiming YHVH prophetic Word. They have finished recording their 11th CD. Abba has gifted them with an anointing to lead His people boldly into the battle of praise."When the banners of praises are raised high, God gives the victory". Their web site can be found at www.lennyandvarda.com
________________________________________________
Chaim and Dr. Kim Goldman are Jewish Believers, American and Israeli citizens, and passionate and entertaining storytellers. Together they teach and disciple about the Hebraic roots of the Christian faith, Biblical health, and Kingdom business through their Isaiah 58 restoration ministry, Repairing the Breach.www.RepairingTheBreach.global
They are also co-founders of Biblical Health TV, which since 2009 has equipped Believers worldwide to attain and maintain complete body, soul, and spirit health. www.BiblicalHealth.tv

The Goldmans and their six homeschooled children travel and teach for the ultimate purpose of inspiring and helping to raise up Biblical lifestyle communities that love sacrificially, walk in holiness, and seek true unity, thereby furthering YHVH's mission of repairing the breach.
________________________________________________
At age 10, Jimmie began singing for his church in Miami. In 1995, after some personal struggles, Jimmie began singing for Yeshua. Jimmie's Tenor voice and dynamic range has featured with the Holy of Holies Ministries, Nick Christian Coetzee of Rain Music as well as many others. You may listen to his music at: www.jimmieblackmusic.net
________________________________________________
Will Spires has been blessed with a unique gift of crafting timelessness songs that prophecy the heart-cry of YHVH's people to return, be healed, restored, and empowered to do what He has created them to do. The Father has equipped Will with a teachable heart and a willing spirit to receive Abba's word of encouragement, inspiration and challenge to reach out to the Lost Sheep Of Israel. Each song is given by the Hand of the Father, prayerfully crafted, and banded together by the message of His love. We welcome you to come with us, to give honor, glory and reverence to our King Messiah Yeshua, as we worship Him in beauty and Holiness.
________________________________________________
Marcy Nejat was raised in a new York community and attended Hebrew school like most Jewish kids. Although her parents observed the traditional holy days they, did not look much different than the other people in New York. As Marcy Grew older her search for God and the truth led her to accept Yeshua as her personal savior. Marcy teaches dance and Hebrew and will share both with us during the Feast.
________________________________________________
Cole Davis is the founder of 'On That Day Ministries' and has been the host of the Lion's Path Radio Show on Hebrew Nation Radio for two years. Cole is originially from South Carolina and became a US Army Chaplain Assistant in 2000 and has ministered in various settings including military prisons and international bases. During a dark period in his life, he began practicing the occult until he was delivered himself. Cole now teaches about deliverance and demonic forces as well as counseling and conducting field studies in demonology. Cole is a graduate of Calvary Bible College in Kansas City, Mo. In addition to 'On That Day Minisries, Cole is also an instructor with Godly Men of Valor and teaches men around the country about issues affecting men in their walk today.
___________________________________________________
As Pastor of what developed into a Southern Baptist, Pentecostal, Charismatic, Messianic, Zionist Church in North Florida, Mike Clayton began to teach the Hebraic principles of "through doing comes understanding". He resigned from traditional pastoral service in 1999 to teach and study Hebraic Roots full time.
With a dry humor that keeps one listening intently, Mike speaks fervently from his heart on restoration of the Living Torah so we might live the Torah, which brings forth love from Yeshua and preparation of individuals for the Kingdom. His web site is www.joinedtohashem.org.
________________________________________________
Wendy Carter is a Bible chronologist and creator of the Tetra Scroll Bible Timeline.
Wendy has spent many years and thousands of hours studying the biblical timeline. Her work is not based on a dream or vision, but on the actual dates and numbers given in Scripture itself. The Father Has Revealed to Wendy a direct path, beginning from the Reign of King Solomon, that takes us straight back to Adam's Creation Date without ever leaving scripture! Don't miss this exciting revelation from Yehovah. You will finally be able to see a biblically based timeline that corresponds with our modern calendar. You will not only see the date of Adam's creation from Scripture, you will be given the tools and information to answer all of your prophecy and end-time questions.
________________________________________________
Dr. David Jones is the Senior Pastor of Ruach Ministries International in Brandon, Fl. He is an author, pastor, teacher, and international speaker. David's desire is to reveal the heart of the Father so that all may come to know Yeshua intimately. He has a passion to bring the body of Messiah into maturity of faith by walking in the eternal paths that the Father desires for His children.
________________________________________________
At age 20, Paul Nison was diagnosed with inflammatory bowel disease (also know as Crohn's disease and ulcerative colitis), a deadly affliction.
After trying almost every so-called cure to overcome his pain and suffering, Paul finally discovered the benefits of eating more simply. Simplifying his diet was the first step in his cure.
As Paul continued to study, he was led to read the Bible. Paul found Genesis 1:29: "See, I have given you every plant that yields seed which is on the face of all the earth, in which there is life, every green plant is for food."
Paul's life is now dedicated to studying and living according to the Scriptures and to developing his relationship with The Most High. It is Paul's prayer to help as many people as possible to see the amazing health message of the Scriptures, and to help them get to know and understand their Creator. According to Paul, the Scriptures comprise the greatest book on health ever written.
________________________________________________
International Messianic musicians, Mishkanim, also known as Aline & Howie, have been travelling sharing Hebrew Roots music and teaching in Israel and across the nations including Ireland, Wales, Germany, Korea, Dubai, Spain, Switzerland, Costa Rica, and many other countries. They write and record music blending styles from around the world which encourages traditional folk and Davidic dance. Additionally they engage congregations in times of extended deep worship and intercession with music from all genres. Their reports of what the father is doing across the globe bring a spirit-filled, vital edge to gatherings, conferences, home groups, and coffee houses in and out of the Hebrew Roots community. Their 6 CD recordings are fresh and prophetic for the seasons and times the body of Messiah, and the world are facing.
________________________________________________
Phelan or "P.J." Jones is the Pastor and Shepard of HaBiet Messianic Congregation in San Mateo, Florida with a passion for the Bible, History and archaeology. The "key" is how the Bible comes alive when put back into its first century Hebraic context. He has worked in Biblical and archaeological research around the world and has been teaching and keeping the commandments of YHVH for over 20 years. As a Torah Teacher, he will be teaching from the perspective of the "Language, Culture and Context" and may be providing a number of different presentations. His website can be found on www.torahboat.com where you can listen to a live stream of the Torah portion and Shabbat Service 24/7. In the photo he his holding the key to St. James Cathedral in Jerusalem, cir 600s A.D.

________________________________________________

The HaBiet Worship Team was birthed out of the 2013 Feast of Tabernacles. It was originally formed for "Youth" but has transitioned into a Youth and "Youth at Heart" Worship Team. Mary Ann Bothel Leads the group with Abba's direction. We at HaBiet are blessed to have her and each member of the team. We are sure that you will enjoy the awesome music they present to the Creator.
________________________________________________
Bobby and Julie Bennie are a husband and wife ministry team called by the Lord to equip the saints with worship tools and weapons for warfare, to break down strongholds, to fight the good fight, to win the battle, to worship in Spirit and Truth and give ALL the glory to the Lord our God. Their ministry began with the flags that they made to minister to the Lord at their own congregation, in prayer and by the leading of the Lord they began ministering and teaching workshops on flag worship. Our hearts' desire is to give God ALL the glory as we lead the multitudes to worship and bring the WOW back to worshiping the Lord which makes their name fit perfectly: Waves Of Worship "WOW". Their web site can be found at http://www.wavesofworshipflagministry.com/.
________________________________________________
Reggie Daniels is a Believer in Messiah Yeshua and a great Torah Teacher. Reggie loves the Torah and the Hebrew Language and shows unique things that the Creator tells us through the Hebrew Words. He is able to take us back to the paleo and root meaning of the word to paint a picture that the Creator gave us so long ago. Reggie has filled in many times at the HaBiet Congregation and we are blessed to have him again for Sukkot.
___________________________________________
Mark Goodman is a dear friend and fellow believer in Yeshua. He has been doing deliverance ministry for a number of years and grew up in the Hegewisch Baptist Church in Highland, Indiana where Win Worley, introduced deliverance in the late 1970's. Within a year, an amazing 1,000 first time visitors were streaming into the small church annually. Win Worley wrote a number of books on deliverance and many use his work for the basis of their deliverance ministries.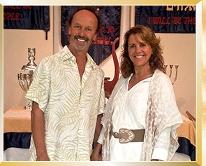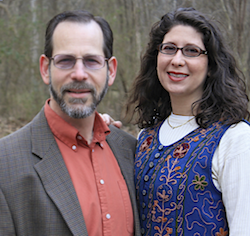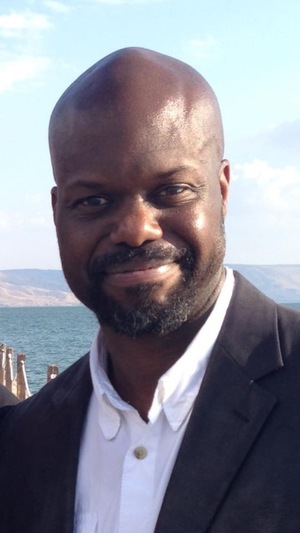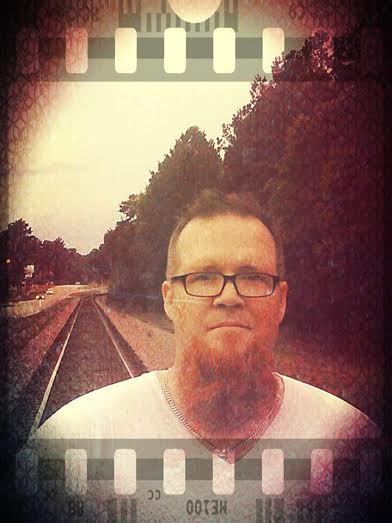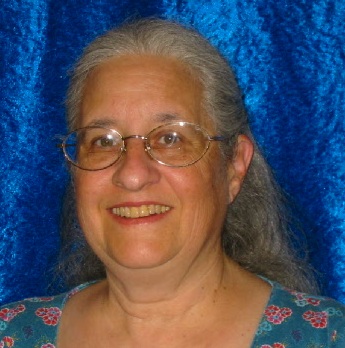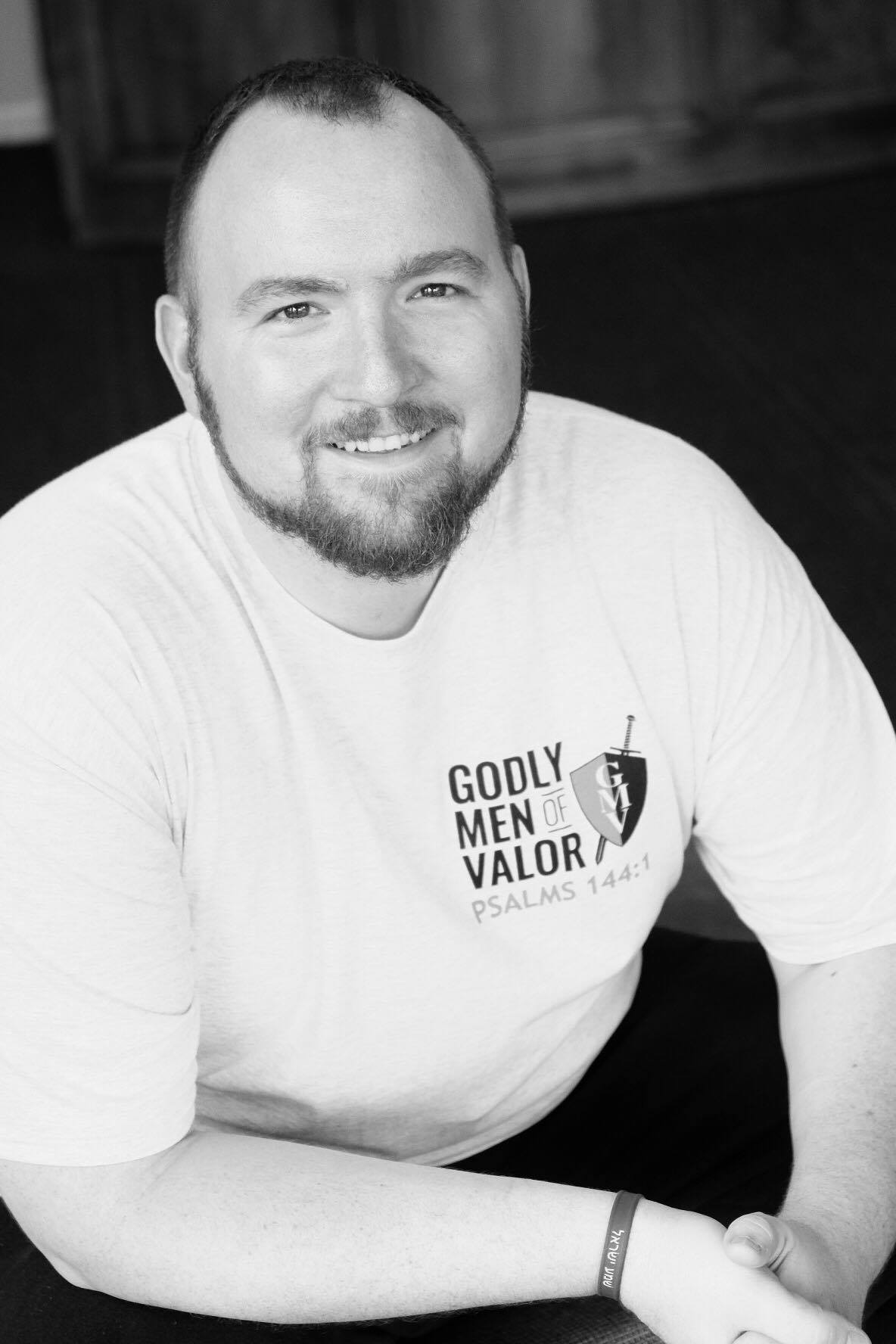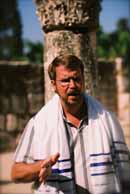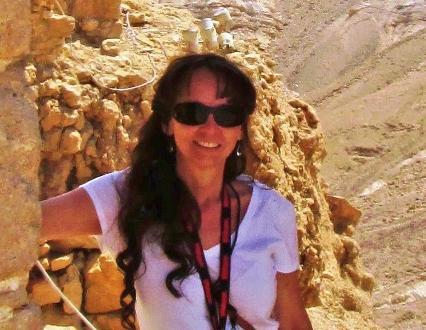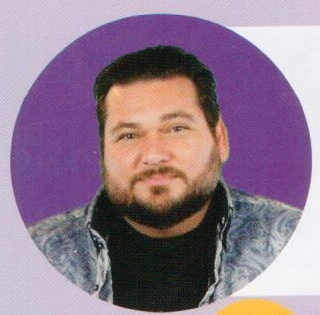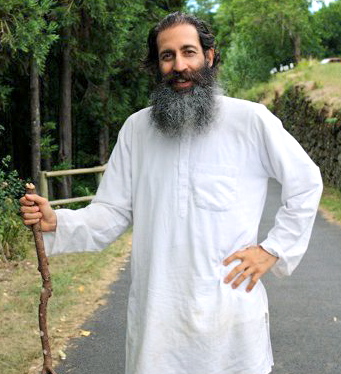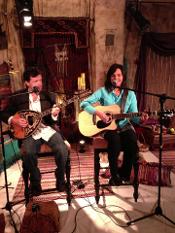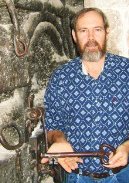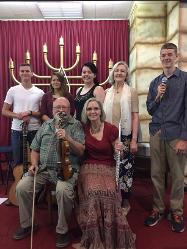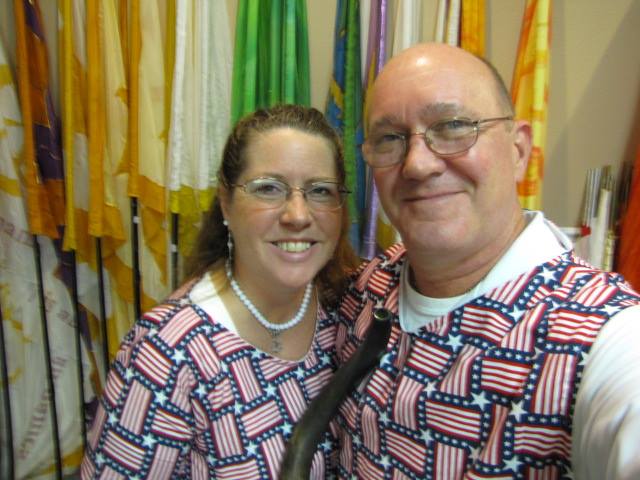 Bobby and Julie Bennie- "Waves of Worship"
Reggie Daniels Picture Unavailable